Our Team
Customer service is of paramount importance here at Wynge Financial. Together, as a team, we are committed to providing exceptional service to all of our clients.

Should you need to schedule an appointment or request any other service, please let us know. We're just a phone call or email away!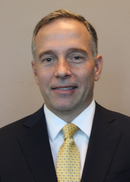 James W Broderick
Associate Wealth Management Advisor

Helping manage clients' investment assets is more than just a career choice, it's a passion for Jim. Beyond the analytical, research, and problem-solving skills necessary to thrive in this arena, Jim brings a wealth of diverse business experience within the financial services sector with past roles ranging from analyst to corporate executive, as well as "getting his hands dirty", having started and run five entrepreneurial ventures.

Jim began his career as a research chemist and then moved into the environmental insurance field as a risk analyst. While at American International Group, he managed the environmental insurance operations for the Northeastern region. Leveraging his experience at AIG, Jim co-founded several financial services companies, including EIU Group, a Citigroup subsidiary where he served as CEO. Subsequently, he served as Director of a specialty business unit within the Crum & Foster organization.

Jim began his career in the investment industry as a financial advisor at Merrill Lynch. He came to Northwestern Mutual in 2014 charged with starting an investment advisory business for high net worth clients of wealth management advisors in the Boston, MA office. As its Director, this business flourished and was widely considered among the upper echelon of its peers across the country.

Jim has a multi-disciplinary academic background with a Bachelor of Science degree in Chemistry from Purdue University and a Master of Business Administration degree in Finance from Loyola University Chicago. He maintains Series 7 and 66 registrations, as supervised by the Financial Services Regulatory Authority. In addition, he is presently a CFA Level II candidate.

Jim lives in the Phoenix area and is a dedicated father to his two children, Kristen and Gharett. He's also a life-long Cubs fan who no longer anxiously awaits the end of the drought that began in 1908.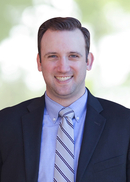 Mark G Buchanan
Director of Investments and Planning

Mark joined Northwestern Mutual in 2016 as the Associate Director of Network Office Supervision prior to joining the Wynge Financial team. He currently maintains an AZ Life and Health insurance license, along with Series 7 and 63 registrations with FINRA. Mark earned a Bachelor of Science degree in Finance from the University of Arizona.

Before joining Northwestern Mutual, Mark worked nine seasons in Minor League Baseball as a professional umpire and still jumps in as an NCAA umpire whenever possible. While his previous work took him to 36 states, Mark still loves to travel in his free time. Since he's a native Phoenician, he takes full advantage of the incredible weather here - hiking and spending time outdoors as often as possible. Mark also has a passion for trying new restaurants (hasn't met a steakhouse he didn't like) and spending time with friends.

Mark and his wife Amanda welcomed their adorable baby girl, Harper, in April 2017.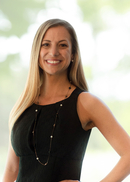 Michelle R McQueen
Director of Client Relations and Marketing

Michelle joins Wynge Financial with a decade of sales, marketing, and client service experience in the technology, sports, and nonprofit arenas. Her background lends a great amount of support to our already-unique approach of putting people first as she's worked for companies from startups to multinational groups, implementing creative campaigns without sacrificing attention to clients' needs. Michelle is dialing-in on new opportunities for client engagement and education as well as assisting the team with efficiency in day-to-day operations.

Originally from Southern California, Michelle is an Arizona State alum and prides herself on her ability to track down the best Mexican food in town. When she's not trying out a new restaurant, she's likely hiking a trail, catching a baseball game, petting every dog in sight, or enjoying live music (preferably outdoors).

A mainstay in Michelle's life is volunteering around the valley. Currently, she spends time on event committees for St. Jude Children's Research Hospital and with Make-A-Wish as a Wish Granter. In the past, she's raised funds for the Alzheimer's Association, the Leukemia & Lymphoma Society as a Woman of the Year candidate, and spent several years on the board of the Valley Kids Foundation (the charitable arm of the Valley of the Sun Active 20-30 Club) interacting with underserved & at-risk kids in the Phoenix area.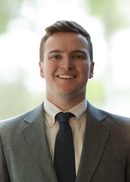 Johnathon J Campion
Associate Financial Representative

Johnny is a graduate of Arizona State University with a BS in Finance. He holds a Series 7 registration, is certified in AZ Life and Health Insurance, and assists our team with research, drafting initial plan blueprints, and personal planning analysis.

Johnny played on the ASU club golf team (the number one club golf team in the nation) and still hits the course as often as possible when he's not playing softball, football, and basketball in his free time. He's also fortunate enough to have an adventure-loving family that counts swimming with sharks and paragliding in Hawaii among their recent experiences.